Best Food Delivery Websites and apps
In recent years, restaurant sites that specialize in online deliveries and take outs grow significantly and become an essential part of our daily lives.
We order food over the Internet or through applications for years and now it seems that companies are trying to do the job for us as much as possible simple and fast. On the restaurant side it's a major solution because all online orders printed on the POS and its save a lot of times making long calls with the customers who need to make an order.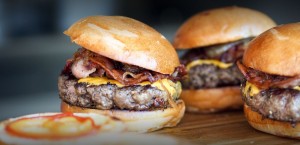 Thanks to https://www.citchn.com/ for the photo!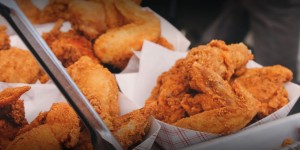 All players also have a Desktop Web site, and also a mobile app, and most websites allow order food directly from the site without a telephone conversation with a representative of the restaurant. There is an option to view the full menu, a picture of the dish, price, reviews and click to order.
Many of the sites give an option to register once and restore previous orders to order again very easy and quick.
Top websites in the world to give a global service in several countries or in all United States are valued in millions of dollars and prominent among them are shown in front of you here:
1. Seamless.com – Online food ordering from local restaurants in the US. Fast, easy and always FREE to use, Seamless.com has 1000's of menus for takeout or delivery. looks like seamless playing on the discounts yard. as seen on their websites there are many restaurants that promote at least 15%.
2. Delivery.com– one og the old players. An online ordering website for users in the United States. Companies that can be used through delivery.com include restaurants, grocers, wine and spirits shops, laundry, dry cleaning and tailoring providers. the website first launched in 2004.
3. Grub Hub – With offices in Chicago, New York and London GrubHub is the nation's leading  food ordering company to connecting hungry diners with local restaurants. The company's online ordering platforms allow order directly from more than 35,000 restaurants in more than 900 U.S. cities and London. Every order is supported by the company's 24/7 customer service teams. The company is traded in the NASDAQ.
4. Food Panda – 30,000 restaurants in more than 35 countries – Panda is definitely one of the biggest players in the world in this food delivery market. Food panda own by German internet holding company Rocket and gives cross platform options to make an online ordering easily. In last years the company acquired a lot of local food delivery outside of US.
5. Just Eat –  An online service acting as a web based intermediary between independent takeaway food outlets and customers. It is headquartered in the UK and operates in 13 countries in Europe and South America.
6. Delivery Hero – Founded in May 2011 by CEO Niklas Östberg. As they write in the website the Hero's team give to their customers Choice, convenience, reliability, and quality, easily browsing thousands of restaurant menu's to find the favorite dish to deliver.
7. Eat 24 – Yelp's eat24.com holds more than 25,000 menus of restaurants around the US and providing Live chat, email and phone support – 24 hours a day, every day! That is very important issue in the fast food delivery market. In 2015 Yelp announced it acquires the online reservation service SeatMe and online food-delivery service Eat24 for millions of dollars. In both cases founders still working for Yelp and trying to make the experience even easier and funnier for the end users.
8. Domino's Pizza – With thousands of stores around the globe and many years in the pizzerias market Domino's Pizza is the real leader of online pizza ordering. Easily get into the website or app, choose your type of dough , tops and the pizza is yours in less than 30 minutes.
9. Try caviar – This is a little different "story". The team of Caviar decided to work in the bug cities of the US and trying to give solutions for the restaurants who are not supplying a delivery service, so caviar publishing the restaurants menus that they have an agreement with and the operates the deliveries to their customers, perfect to users who wants to eat something that is not pizza or burger…
10. Uber eats – Yes! Uber is delivering food as well! Uber delivers the best dishes of restaurants located Los Angeles, New York, Austin, San Francisco and more big cities around US (even Paris!) right when you want it. The curated menus feature dishes from the local restaurants. It's the same cashless payment as an Uber ride. So just tap the app, meet your driver outside your house or your office and enjoy your meal.