10 best shopping market places not including amazon and ebay
Amazon, Ebay, Alibaba and other monsters shopping marketplaces are great! 
here's a list of more great shopping websites you need to know.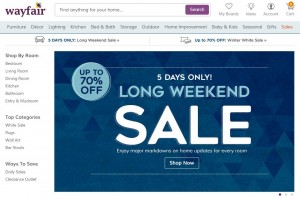 Shopping is like disease which one entered does not leave the quite easily. The 21st century has eased the process of shopping and made it quite easy for people to buy what is required. Companies have taken advantage of this opportunity and they have invested millions into making shopping easy for the customers. Websites such as Amazon and E-bay are now among the world's biggest companies and they are making a lot of profit from a simple fact that people need to buy and this process is never ending. But there are many other shopping websites which have made their mark on the world. They are not as famous as E-Bay or Amazon but they are doing the business quite efficiently. They are making a mark in the market and if properly established and they can soon challenge the big competitors. Ten famous websites that are making a mark are:
Bloomingdale's is one of the most famous upcoming website which is making a huge impact on the market. Bloomingdale is a sort of departmental store which sells multiple accessories such as clothes, handbags, shoes, jewellery, home furnishings etc and people are starting to like this site a lot more.
Wayfair LLC is a huge multinational company which has been selling different brands of furniture, lighting. Cookware and many more items. They offer more than 5000 different brands of furniture online.
American Eagle Outfitters is a clothing company which sells clothes and accessories that sells jeans, T-shorts and a lot more items for all genders. The site is making a mark on the world and revolutionising fashion and the dressing industry.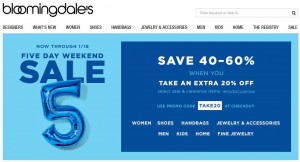 NET-A-PORTER is a huge online luxury store and the retail stuff such as clothes, bags shoes and many more items to the public.
Shopbop happens to be a simple store for women which sells accessories that women want such as dresses, handbags, jeans and a lot more things for women.
MYHABIT is a private site owned by AMAZON and the reason for this is that this site is focused on fashion sales and not normal sales like Amazon.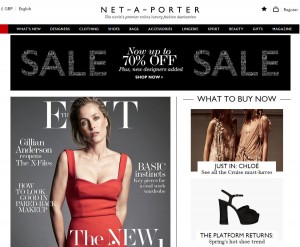 Fry's Electronics is an online store that sells electronics, games, video games and a lot more for the people. People can
LL Bean is an online retail ship which sells outdoor gear and apparel to the public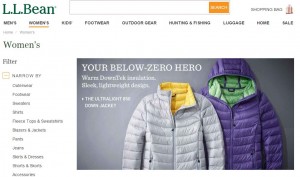 Office Depot is a famous online store for office furniture and anything related to office stuff.
Marks $ Spencer is an online cloth store which also sells luxury flash and wine store.
All these stores are trying to make a mark in the market and soon they will be able to compete the bigger companies.