World's Most Popular Fashion Brands And Designers
Fashion is a way of life. Do you Agree? 
here's our point of view.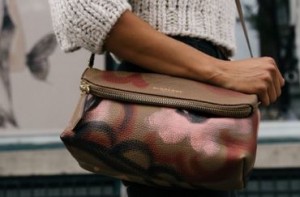 Leading fashion companies and designers decide what we wear and how it seems. What shirt is IN and what's OUT. What sandals are COOL and what NOT.  These are facts. Henceforth each of us have our own flavor and style dress and we will decide to go with the fashion line or going with our style line.
Every year companies and brands launching collections for clothing, footwear, jewelry and more, and publish them in a variety of media channels. TV, newspapers, and Internet and their home sites. New collections are usually free of special offers and you can buy them at full price only. In many cases, well worth waiting for the end of the season to get the products at lower prices. We all know a lot of big fashion brands known worldwide, but we have room for only 10 super brands and we are happy to present them here, with some basic information about each of them and of course a direct link to the homepage.
1. Coco Chanel – French fashion designer, The founder of CHANEL brand.
2. Donna Karan –  The creator of the DKNY (Donna Karen New York).
3. Giorgio Armani – Italian fashion designer
4. Calvin Klein – American, New Yorker well known designer.
5. Donatella Versace – company well known for collection of clothes, accessories, fragrances and more..
6. Ralph Lauren – These famous Polo shirts have been collected by men (and women) all over the world
7. Christian Dior – One of the most popular European luxury designers.
8. Yves Saint Laurent – Became popular with the "redesign" activity.
9. Roberto Cavalli – Trying to design people's dreams.
10. Domenico Dolce and Stefano Gabbana – Two extra ordinary Italian designers who started in Milan, Italy back in 1985.