best things to do when you have time to kill in airports
Going to be stuck in the ariprort for a long time, waiting for your flight? 
Here are 20 ways to kill the long hour. well' there are much more than only duty free trip.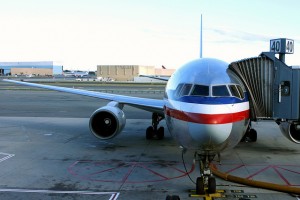 Even though you are living your dream life i.e., perfect job, dream house in a vibrant city, there comes a point when you get bored with a routine life and start looking for a change. Traveling soothes your soul. Not only it is enjoyable but it also offers irreplaceable experiences. There is a famous saying, "The world is a book; those who do not travel read only a page."
As much as people love traveling, waiting for your flight at the airport can be really tiresome and tedious. Flights are often late or cancelled due to bad weather conditions and sometimes due to law and order situation. No matter what the reason is, killing time at an unfamiliar place is not less than a challenge for some.
Here is a list of 20 things you can do to keep yourself busy and distracted from airport tediousness:
1.Take a nap. Just lie down on the floor, use your bag pack as a pillow and doze off. It keeps you relaxed and clears your head.  Don't forget to set an alarm.
2.Use the power of social media and meet new real life people. Go on twitter and facebook , search via hashtag to see who else is stuck at the same airport. Talk to them and who knows, you might get a new best friend.
3.Watch movies or shows. It's a great opportunity to finish watching movies and shows you downloaded a while ago and couldn't find time to watch them.
4.Challenge strangers to a thumb war or arm wrestling.
5.Try new hairstyles. See which braid style suits you more.
6.Just lie on a bench and enjoy airport sight and sound for a moment.
7.Use a massage chair. They are very relaxing and cozy.
8.Read a book or magazine. If you don't have book of your own, go to bookstore and start looking for your favorite books. Read them.
9.Most airports are equipped with gym these days. Go to airport gym, take advantage of delay and work out.
10.Start conversations with random strangers.  Find out their life story, tell yours. It's a life changing experience for some people.
11.Make a video of all tomfoolery things you did at the airport while waiting for your flight.
12.Take a walk around and explore the place.
13.Ask phone numbers from random people. See how many number you can get in an hour. Challenge your friend/family member.
14.Listen to your favorite playlist.
15.Go to duty free, get a free makeover or wear something that smells nice.
16.Buy Joey's airport favorite Toblerone. Chocolate is a mood booster.
17.Do some shopping from duty free.
18.Buy yourself some nice food.
19.Go on a date with a stranger to a nearby food outlet.
20.Pick your future travel destination. Get some help from people who have been to different places.