Telegram: "Google Will Not Buy Us For A Billion Dollars"
Russian websites reported that Google was interested in buying the competitor of whatsapp, but telegrams strongly deny the reports "absolute nonsense".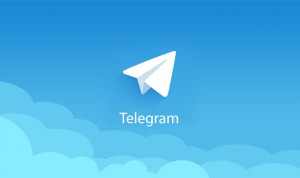 According to the report in two websites in Russia, Google estimates the value of the Telegram billion dollars, but the owner of  Telegram Pavel Durov – who called the Russian Mark Zuckerberg  – said that the value is 3-4 billion. It was reported that Google CEO Sundar Pichai met with Durov on May 2015, before being appointed at Google.
Google has no encrypted messaging software as Facebook that acquired whatsapp on February 2014 deal that was eventually grow up to 21.8 billion dollars.