Planning Is Everything! Make Your Vacations More Enthusiastic
Vacations are the most impressive period of a year when you really enjoy all the things with your family and friends. Plan it well and get better and more excited vacation.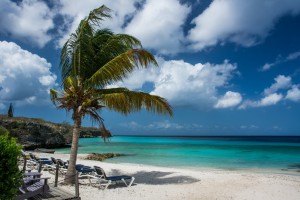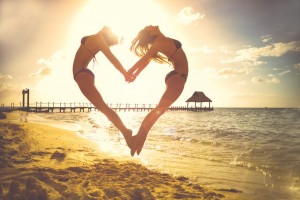 Although vacations are normally wonderful and full of excitement but sometimes, you have to face some problems during these vacations. The psychological experts and researchers suggest some steps through which you can make your vacations more enthusiastic and excited.
Planning is everything
If you have not planned your trip properly, you can have to face many problems, but if you have planned it before and you have decided and discussed all the circumstances, the category of enjoyment and relaxation will increase and you will some wonderful fun movements with your friends and families at some wonderful locations.
Do not apply the option of "Once in a Life Time"
If your destination is far away from your hometown and you think that is very difficult to come here again, you try to make the plan to visit the place thoroughly. Do not do this as it will spoil your whole trip. You cannot enjoy properly if you are trying to visit the whole country in a single trip. Your plan should be well discussed so you should only those places which are the most important ones and leave the other places. Quality visits give you more enjoyment while on the other hand, running throughout is not a wonderful thing to do.
New Activities – More Fun
If you are at a new place and you have some challenging options to do, opt those options and leave those things which have been done by you before. Adults normally strictly follow the routine but this thing should be left during the vacations and does what you want and enjoy those things which were never be enjoyed before.
Leave the Non-Fun Stuff
If you are on vacations and spending your time at some wonderful place, leave those things which do not fascinate you. There is no need of cooking, shopping the grocery, driving your own car or any other such stupid things. Feel free and spend your time without taking any burden of your routine life.
Do not leave your essential work
If you have some business work or any other special assignment related to your job or business, you should spend some time for it. Although it is not enjoyable activity but business deals are more important than any other thing and this statement is relevant to those people who understand the importance of these activities.
Finish your Trip at peak
If there are any mishandlings and misunderstanding during the trip, you should leave them and enjoy the trip at its best. Your morale should be on a higher level and think that it was a wonderful visit and you enjoyed every second of it. It will increase the fun movements in your life also.
Manage your Days
You should plan your trip on vacations in such a way that your plan should be completed on weekend. If you are finishing your trip in Saturday night or in Sunday morning, you will have the time to do some rest and arrange your necessary items and things accordingly so you can start your weekdays easily with relaxation and freshness.