10 of the Highest Earning Celebrities In Hollywood
Well, some of us make so much money that is impossible to spend in one lifetime! To be in this list you have to something really special. Here is our list for 10 of those lucky stars celebrities.
Hollywood, the land of dreams, it surely takes the effort of lifetime to make it big but once you are at the top to, your earnings most definitely are impossible to spend in one lifetime! Such an industry changes weathers for its dwellers constantly so anyone at the top is sure count his or her blessings to the fullest. Here is the list for 10 of those lucky stars.
Vin Diesel Receives Star On Hollywood's Walk Of Fame.

1. Robert Downey. Jr
After various failures during the mid-2000s, it was the Marvel's Iron Man franchise since 2008 that revived Downey's flailing career. Along with earning obscene amounts through his film career, his endorsement list is surely quite something. In 2015 only, the actor has been reported to earn a mind boggling amount of $80 million.
2. Jennifer Lawrence
The beloved actress and Oscar winner has starred in the Hunger Games franchise along with several other independent films such as Joy. She currently, is the highest paid actress with have bagged $52 million in 2015 only.
3. Jackie Chan
Even the kung Fu master Jackie Chan had no film the past year to have been raved in Hollywood, hid film Dragon Blade was a huge hit in China and his branded endorsements he managed to bring a whopping $50 million this year.
Jennifer Lawrence Shares Her Most Embarrassing Moments

4. Vin Diesel
The actor with his ever famous Fast and Furious franchise, which earned 1.5 billion at the box office this year overshadowed his film The Last Witch Hunter to was a flop. He still managed to earn a cool $47 million this year.
5. Bradley Cooper
With amazing films such as Joy and Serena, who though, couldn't perform up to par commercially, did not lessen the actor's demand. With the hugely successful film American Sniper last year. This year he easily took $41 million home.
6. Scarlet Johansson
This year the actress has not only starred Box Office's explosive film Avengers but has managed to vow all through her solo film Lucy which too has been a humongous hit. She has earned a whopping $35 million this year through and beauty endorsements.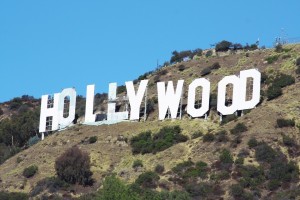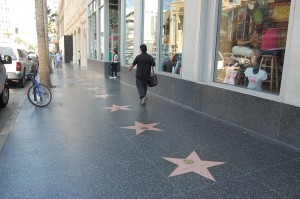 7. Tom Cruise
The darling hero of Hollywood may have experienced an uncharacteristically slow with only one film release. However, Mission Impossible's last installment was a huge box office with critical praise garnered. Cruise earned a shocking $40 million in 2015.
8. Melissa McCarthy
The famous comedian has fired hit after hit in 2015 with films such as The Heat and Spy. She too, is to star in the upcoming and awaited reboot of the 80s blockbuster, the Ghostbusters. For 2015, she so impressively has earned $23 million.
9. Bingbing Fan
An unexpected actress who appeared to a secondary role in X Men: Days of the Future Past, however, her films outside Holly wood and endorse deals with L'Oréal and Chopard managed to get her an applaudable $21 million this year.
10. Jennifer Aniston
The Beautiful actress in 2015 starred in critically acclaimed film Cake and her released famous perfume scents, she not only herself an actress but a shrewd business woman as well. She bagged an impressive $16 million this year.
So here we are with 10 of the highest earners in Hollywood, lets anticipate regarding what 2016 can unveil.